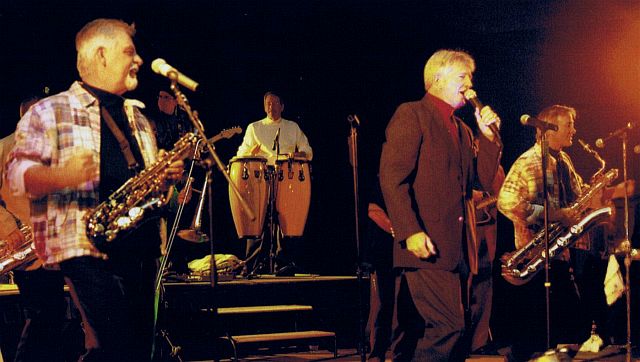 Goin' Back To Birmingham - December 17th, 2004
Four Original Swingin' Medallions Return To One Of Their Favorite Venues
L-R: Jimmy Perkins (Saxophone), Joe Morris (Congos), John McElrath (Vocalist) &
Brent Fortson (Saxophone). Also present (but not pictured) Johnny Cox (Saxophone
1967-1969, 70's, 80's...). Eight additional members of the current tour band were
on stage. Eight horns were used on the song "But It's Alright"... WHAT A NIGHT!!